<![if !vml]>

<![endif]>
<![if !vml]>
<![endif]><![if !mso]>

<![endif]>
A True Urban Military/Police Battle Rifle
<![if !mso]>

<![endif]><![if !mso & !vml]> <![endif]><![if !vml]>

<![endif]>

<![if !vml]>

<![endif]><![if !mso]>

<![endif]>

Full Auto and SBR for Police Departments are transferred on a form Five. Civilian SBR are transferred on a form four. This is a copied picture, all our firearms manufactured by Ammodump have a dust cover and assist. I'll have one of our Pics shortly.

<![if !mso]>

<![endif]><![if !mso & !vml]> <![endif]><![if !vml]>

<![endif]> <![if !vml]>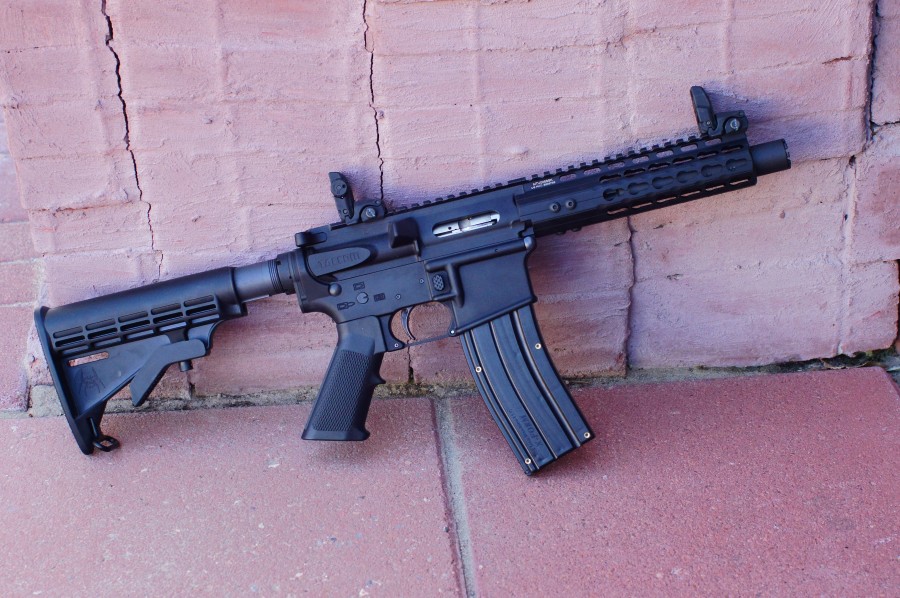 <![endif]>

This is an NFA Item only                    

Semi  $899.00    Full Auto  $999.00

Product Details:   Several SBR's in stock at all times.

Manganese Phosphate Forged Flattop Upper Receiver. Match Grade Chrome-Molly 1:7 Twist (Machinegun) rated Barrel. Collapsible C.A.R. Stock 6 position- Free floating Handguard – Hard-coat anodized Upper and Lower. All our Firearms are Head spaced and tested in our shop insuring a trouble free firearm. This carbine is an NFA item; Police Departments,  and Government Agencies need to order on Government Letterheads. Full Auto's will be sent to you on a form 5, "Non Transferable" All NFA rules apply. Matched Upper & Lower. Including our trigger system of 2.5 to 3.5 lb. Trigger pull. Please note: It is now taking one full year for an SBR to be approved for Non Police.
Caliber 5.56 NATO, also available in 6.8MM SPC, 7.62X39, 300 Blackout, and other calibers as well.
Aluminum  Rail System 7in. or 9.5in.                                         Included                                           
Our own Trigger system  2 ½ to 3 ½ pound pull                    Included   
Single Point Sling                                                                          Included
Hard Case  TSA approved                                                           Included
1- 30 rd. Non Tilt Magazine                                                          Included
Action:  Direct Gas Impingement.
For more information on accessories, please see our parts and accessories page.
Ammodump International LLC. 1556 S. SR-53 Madison, FL. 32340 (850) 973-8880
<![if !vml]>

<![endif]>
This Web Page is Blank Page 1