<![if !supportEmptyParas]> <![endif]>
<![if !vml]>

<![endif]>
<![if !supportEmptyParas]> <![endif]>
<![if !supportEmptyParas]> <![endif]>
<![if !supportEmptyParas]> <![endif]>
<![if !supportEmptyParas]> <![endif]>
<![if !vml]>
<![endif]><![if !mso]>

<![endif]>
A True Urban Military/Police Battle Rifle
<![if !mso]>

<![endif]><![if !mso & !vml]> <![endif]><![if !vml]>

<![endif]>

<![if !vml]>

<![endif]><![if !mso]>

<![endif]>

Full Auto and SBR for Police Departments are transferred on a form Five. Civilian SBR are transferred on a form four. This is a copied picture, all our firearms manufactured by Ammodump have a dust cover and assist. I'll have one of our Pics shortly.

<![if !mso]>

<![endif]><![if !mso & !vml]> <![endif]><![if !vml]>

<![endif]> <![if !vml]>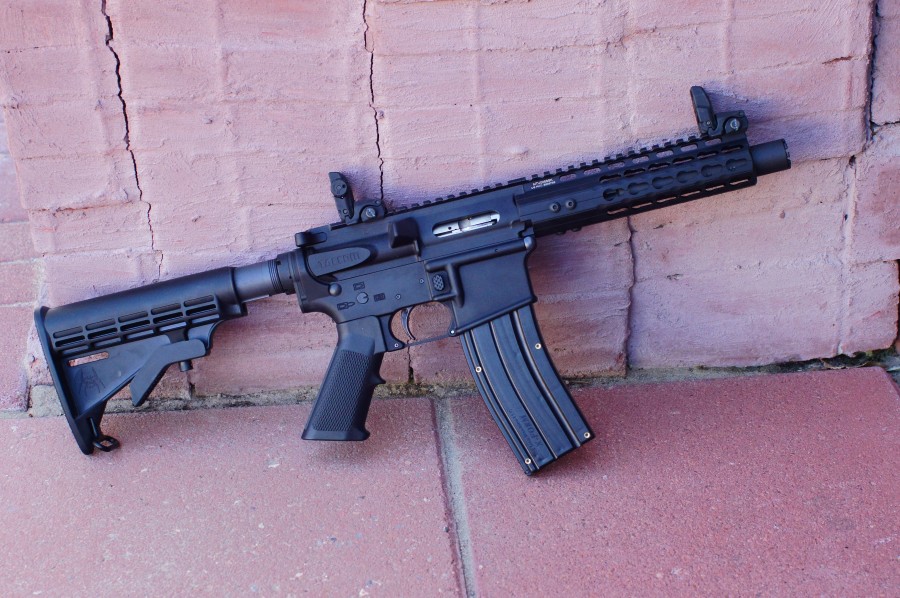 <![endif]>

This is an NFA Item only                    

<![if !supportEmptyParas]> <![endif]>

Semi  $699.00    Full Auto  $859.00

Product Details:   Several SBR's in stock at all times.

Manganese Phosphate Forged Flattop Upper Receiver. Match Grade Chrome-Molly 1:7 Twist (Machinegun) rated Barrel. Collapsible C.A.R. Stock 6 position- Free floating Handguard – Hard-coat anodized Upper and Lower. All our Firearms are Head spaced and tested in our shop insuring a trouble free firearm. This carbine is an NFA item; Police Departments,  and Government Agencies need to order on Government Letterheads. Full Auto's will be sent to you on a form 5, "Non Transferable" All NFA rules apply. Matched Upper & Lower. Including our trigger system of 2.5 to 3.5 lb. Trigger pull.
Caliber 5.56 NATO, also available in 6.8MM SPC, 7.62X39, 300 Blackout, and other calibers as well.
<![if !supportEmptyParas]> <![endif]>
Aluminum  Rail System 7in. or 9.5in.                                         Included                                           
Our own Trigger system  2 ½ to 3 ½ pound pull                    Included   
Include Carry Handle Assy. With A-2 sights                           $39.00                                   
6 position Folding Vertical Grip                                                  $20.00
(NEW) Grip-Pod                                                                              Included   
Single Point Sling                                                                          Included
Hard Case  TSA approved                                                           Included
1- 30 rd. Non Tilt Magazine                                                          Included
Action:  Direct Gas Impingement.
For more information on accessories, please see our parts and accessories page.
Ammodump International LLC. 1556 S. SR-53 Madison, FL. 32340 (850) 973-8880
<![if !vml]>

<![endif]>
<![if !supportEmptyParas]> <![endif]>
This Web Page is Blank Page 1